Annual Dido Hasper Speculum Kit Giveaway Day
Every July, Women's Health Specialists gives free speculum kits to all clinic visitors in honor of WHS Founder and Executive Director until her 2004 passing, Dido Hasper.
"Dido believed in self empowerment through knowledge about our own bodies, overcoming shame and sexism, and passing it on to another generation. We carry that on today. "
— Women's Health Specialists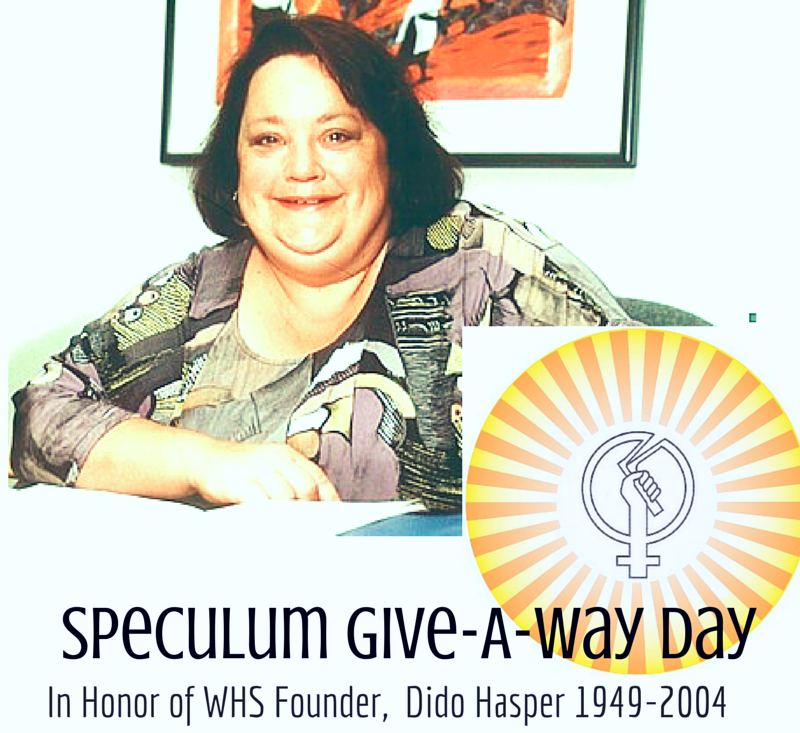 Who Is Dido Hasper?
Dido was the Founding and Executive Director of Women's Health Specialists. A true pioneer in the women's health movement. Dido put the health centers on the map, weathering opposition from anti-abortionists, funding crises, and fighting social bigotry. Using the vital lessons and knowledge Dido shared so generously with all of us, we will continue our work in her memory. For more about Dido's work, life, and legacy, please visit here.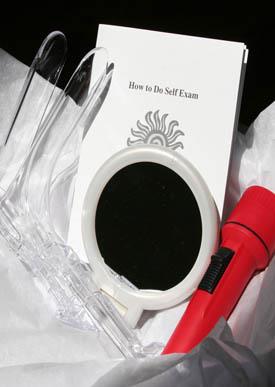 Speculum Kit Giveaway Day
Each July, volunteers and staff put together about 300 kits that include a mirror, speculum, how-to booklet, printed Feminist Principles of Unity, and a flashlight. These kits are given to clinic visitors on one day, in honor of our Founder and Self-Help Advocate, Dido Hasper.
WHS was founded on the concept of self-help, demystifying your body, and putting your own health in your hands. In honor of Dido's continued influence in women's self-determination and health care choices, the staff and clients remain greatly inspired.
Mark your calendars, and follow us on Facebook, Instagram or Twitter for the next Dido Hasper Speculum Kit Giveaway Day!
Self Help Testimonials
"My first visit with Chico Feminist Women's Health Center was when I was 18 and only asking for birth control. What I got was more than any 18 year old could ever ask for. To my shock I was introduced to my very own vagina! I sat in a room with other women who all sat on the floor on rugs and large colorful pillows. Our teacher explained how our bodies worked and how special we as women are. To hear and be shown how to care and to see how my own body works and looks was an eye opener, and not to mention pretty darn cool. To this day I'm not scared to ask questions or speak up when it comes to caring for my body. I have two sons who have a great deal of respect for women all shapes and sizes – who taught me? You, and I pass it on. Thank you."
Check out more Testimonials here
Dido Day 2023
Dido Day 2023 will be held July 24th from 9:00am - 4:00pm at our Chico, Redding, and Grass Valley locations. Check out our flyer for more details!