Insured?
Have Medi-Cal?
No Insurance?
We Have You Covered!
No Referrals Needed.
Call 800.714.8151
Our Philosophy
The philosophy of Women's Health Specialists is to promote positive images of women and provide our clients with a new perspective of their bodies and health. We give women the tools to evaluate their authentic health care needs - images of women not based on a societal myth, but based on women's reality and experience. We provide women with health information so they can become knowledgeable about their normal life stages. Our goal is to empower women through support, education, self-help and services so that they can make the best health care decisions for themselves.
Our Vision
We have a vision: A world where women control their own bodies, reproduction and sexuality. The Feminist Women's Health Center / Women's Health Specialists is dedicated to providing women-controlled health care and advocating for all options for all women. Only with dignity and freedom of choice can women achieve their full potential.
Non-profit Tax ID # 94-2259357
By Monica Simpson, executive director of SisterSong, and Cindy Pearson, executive director of the National Women's Health Network Monica Raye Simpson is the Executive Director of SisterSong, the national Reproductive Justice collective Cindy Pearson is the Executive Director of the National Women's Health Network There has been increased attention and funding in recent years for […]
Read More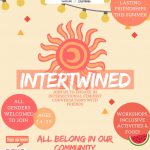 Intertwined is a group led by Women's Health Specialists Youth Peer Outreach Workers where we organize an inclusive space in which all can feel welcomed. Our goal is to create a space that allows us to talk freely and comfortably about topics that might otherwise not be a part of our daily conversations. Join Now!
Read More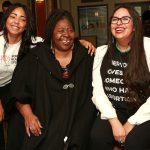 Thanks to all who contributed so much to make our 5th Annual IWD Celebration such a success: our wonderful performers, speakers & crew — especially the amazing Loretta Ross! Special shout-out to the IWD 2019 crew for all their hard work on this extraordinary event. Dance, music, & speaking truth to power — all to […]
Read More
Tickets available online or at Adoption Choices/Women's Health Specialists, Chico or Blackbird in Chico! Also listen in for an adoption show on KZFR, 90.1 FM, on Thursday, November 9th from 6:00-7:00PM. Director at Adoption Choices, Marikathryn Hendrix, will be interviewing adult adoptees about their experiences with adoption.
Read More