Insured?
Have Medi-Cal?
No Insurance?
We Have You Covered!
No Referrals Needed.
Call 800.714.8151
Redding Roe V. Wade Celebration

Chico Roe V. Wade Celebration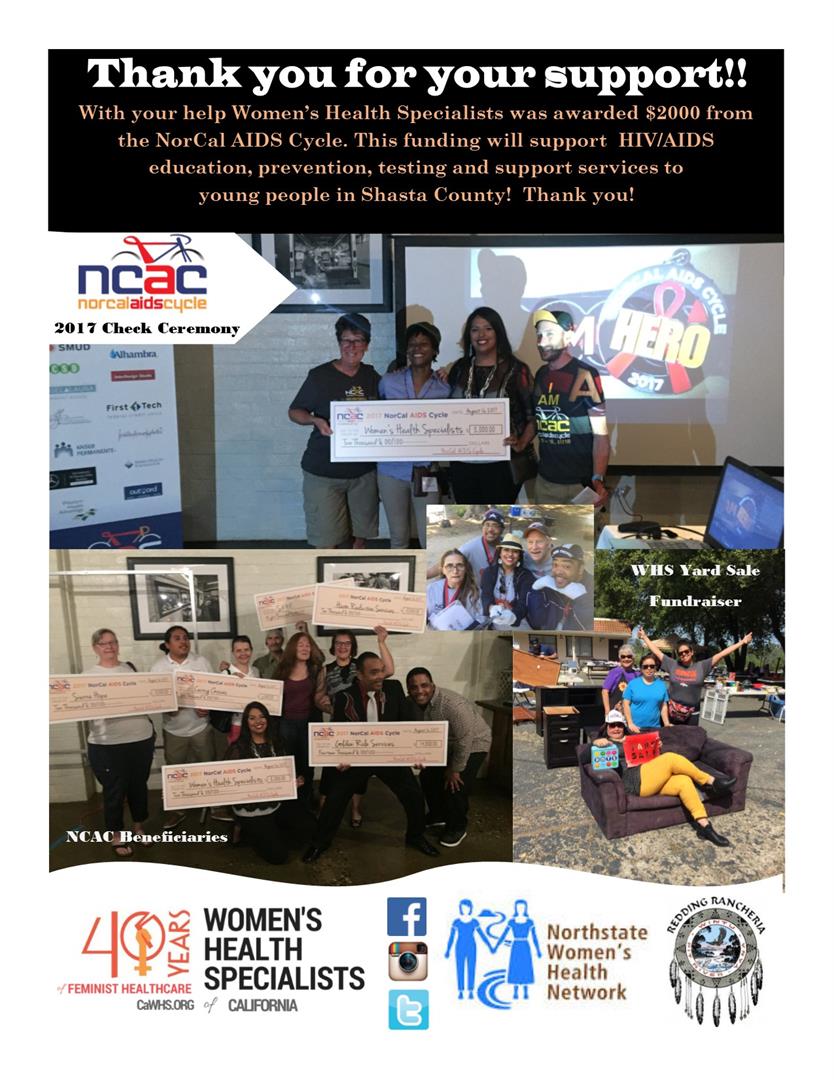 This IS What Our Country Looks Like - So Do Something About It
(Atlanta, GA) - Statement by Monica Simpson, Executive Director of SisterSong on the white supremacist rallyand violence in Charlottesville, VA. 
"The images that came out of Charlottesville are painful and terrifying. Young, white men carrying torches with their faces contorted in hatred. People responded saying, 'this is not my country', but let me be very clear. This is the country that we live in. This is something that communities of color know all too well.
It may not always be riots in the streets with hatred on full display. It might look more like the exploitation and oppression of Black and Brown women's bodies or our families torn apart by mass incarceration or deportation. It is our loved ones taken from us by police brutality and the Black women dying in childbirth in this nation rich with resources. It is the systemic racism that permeates every aspect of our society from the school to prison pipeline to the disparate number of families of color living in poverty.
This is all - the violence, the degradation and discrimination - a symptom of the disease of white supremacy. This is not new and it will take more than warm words of solidarity. We need white people - the people that benefit from this system - to speak out, to stand up and to tear it down.
Every white person who was horrified by this weekend's events, need to examine their own internalized racism, the assumptions you make, and the beliefs you have and do your own work. And don't just get yourself in line talk to the people around you. Have real conversations. Get uncomfortable and get real about what is happening in your local school, in your neighborhoods, and in your community to fuel the sometimes subtle, but incredibly harmful ways that white supremacy plays out all around us.
You have to do more than post on social media or attend a protest. Get into your community and look at how you can dismantle the policies and systems that perpetuate the inequity experienced by Black men and women.
If you don't want this to be the kind of country that you live in, then do something about it. Black men and women can't do it alone and it is our health, our rights and our lives at risk. We need you to do more than care. Transformative change requires more than words. It demands action."
We send condolences to the families who lost their loves ones due to this attack, and we will continue to send affirmations of strength and love to and those who have been hurt and those who remain on the front lines in Charlottesville."
###
SisterSong's mission is to strengthen and amplify the collective voices of indigenous women and women of color to achieve reproductive justice by eradicating reproductive oppression and securing human rights.
Monica Simpson is available for interview upon request.
Our Philosophy
The philosophy of Women's Health Specialists is to promote positive images of women and provide our clients with a new perspective of their bodies and health. We give women the tools to evaluate their authentic health care needs - images of women not based on a societal myth, but based on women's reality and experience. We provide women with health information so they can become knowledgeable about their normal life stages. Our goal is to empower women through support, education, self-help and services so that they can make the best health care decisions for themselves.
Our Vision
We have a vision: A world where women control their own bodies, reproduction and sexuality. The Feminist Women's Health Center / Women's Health Specialists is dedicated to providing women-controlled health care and advocating for all options for all women. Only with dignity and freedom of choice can women achieve their full potential.
Non-profit Tax ID # 94-2259357
News & Events
Women's Health Specialists is dedicated to providing women with information so that they can make the most informed decisions about their health care. WHS Health Alerts and News gives women the tools to better understand important health issues by demystifying health news. WHS Health Alerts is a place for women to read, discuss, and share news and their experiences.