Our Philosophy
The philosophy of Women's Health Specialists is to promote positive images of women and provide our clients with a new perspective of their bodies and health. We give women the tools to evaluate their authentic health care needs - images of women not based on a societal myth, but based on women's reality and experience. We provide women with health information so they can become knowledgeable about their normal life stages. Our goal is to empower women through support, education, self-help and services so that they can make the best health care decisions for themselves.
Our Vision
We have a vision: A world where women control their own bodies, reproduction and sexuality. The Feminist Women's Health Center / Women's Health Specialists is dedicated to providing women-controlled health care and advocating for all options for all women. Only with dignity and freedom of choice can women achieve their full potential.
Non-profit Tax ID # 94-2259357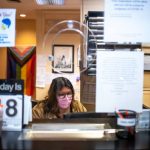 Women's Health Specialists leadership met with KQED to discuss the challenges and realities of Abortion Access in Northern California and how WHS seeks to address those inequalities in abortion access. Check out the article here. 
Read More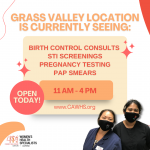 Grass Valley location is open today! visit www.CAWHS.org/locations for more information.
Read More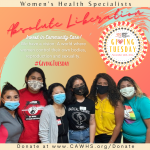 Tomorrow is Giving Tuesday a movement to create an international day of giving. Make a charitable donation to support your local independent reproductive health clinic, Women's Health Specialists. Donate here!
Read More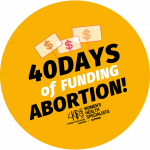 Abortion access continues to be under attack! Take actions and participate in our Pledge A Picketer campaign from Sept 22-October 31. That's 40 DAYS of FUNDING ABORTION! Every day a protestor shows up to harass, bully and intimidate our clients and staff we let their presence raise funds for ABORTION access! PLEDGE A PICKETER The […] Read More