Adoption Choices Of Northern California
Adoption Choices of Northern California is a private, non-profit licensed adoption facilitator which assists both birth parents and prospective adoptive parents to engage in a successful adoption experience. We provide adoption facilitation of newborns.
We believe that there are many successful avenues to adoption. We respect the rights of adoptive parents and birth parents to pursue and plan the type of adoption which best suits their individual and combined needs. Our goal is to offer information, counseling, advocacy and support to all those involved in the adoption process so that each adoption is imbued with dignity, and each participant is treated with caring and respect.
Adoption Choices of Northern California is sponsored by the Women's Health Specialists Clinics which are private, non-profit community clinics licensed by the state of California. They provide family planning services to women throughout northern California. Founded in 1975, Women's Health Specialists has a strong commitment to preserving personal choice in decisions involving women's reproduction. We are proud to offer adoption information, counseling, support and advocacy through our four clinic sites.
Contact Us
Director: Marikathryn Hendrix
Assistant Director: Esperanza Hernandez
Phone Number: (530) 891-0302
For Birthparents: (800) 607-9200
Fax: (530) 893-9347
Email: adoptionchoices@cawhs.org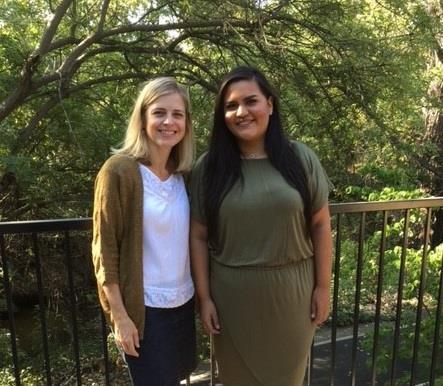 Marikathryn Hendrix
Director
adoptionchoices@cawhs.org
Marikathryn has a lifetime of experience in adoption as an adoptee through closed adoption, and more recently, through her experience as a birthmother when she placed a child with a family through open adoption. While Marikathryn understands adoption most intimately from the perspective of a birth parent, she has great insights to offer the prospective adopting parent. She has worked in adoption for 15 years and is a co-founder of Adoption Choices of Northern California.
Esperanza Hernandez
Assistant Director
adoptionchoices@cawhs.org
Esperanza has spent the last few years working with a diverse group of people. She has primarily worked with people of all ages doing individual, couples, family and group counseling. She is passionate about working with underserved populations and assisting all in achieving their goals and recognizing their many strengths. Esperanza graduated from California State University, Chico with a M.S. in Psychology with the option of Marriage and Family therapy and is a bilingual Spanish speaker.