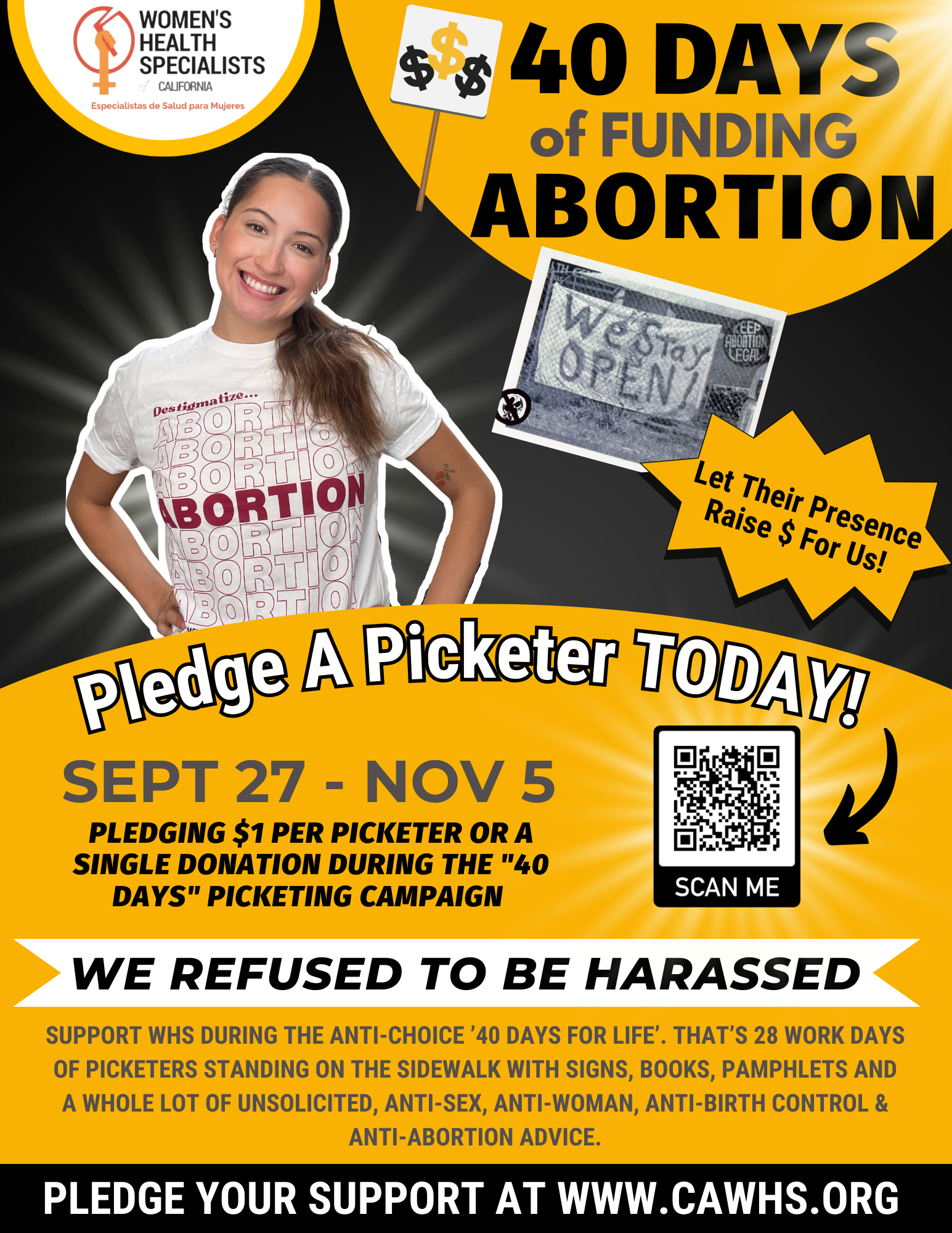 Pledge A Picketer- Here is how it works!
1.Make your pledge!
Decide which pledge is right for you and how much you want to give to support Women's Health Specialists.
2.We count
We will track how many picketers come to the clinics each day.
3.We calculate
At the end of the campaign, we multiply your pledge by the number of pickters.
4.We send you an invoice
By the Monday following the campaign, we will send an email with your gift total and donation link.
5. Give your gift
When you honor your pledge, you provide Women's Health Specialists with support in providing crucial health services in our community!