Period Product Drive
The final count is in: Women's Health Specialists Chico raised 1,354 period products to donate to Catalyst Domestic Violence Services and 6th St Center for Youth!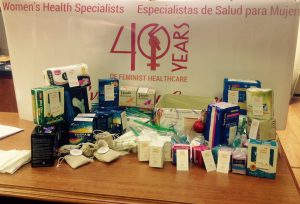 The product tallies are:
488 Tampons
496 Panty Liners
262 Pads
108 menstrual cups (Thank you, Diva Cup for donating 100 cups!)
Thank you to all who donated to this drive!!