Chico Roe V. Wade Demand Abortion Access

Women's Health Specialists Annual Benefit
Celebrating the 47th Anniversary of Roe v. Wade
We invite you to join us in Chico for an evening of solidarity with your local independent abortion clinic. Start the evening off at our Mixer event held at Women's Health Specialists clinic for appetizers, a silent auction and friend-raising. Then follow the crowd to The Maltese for our After Party where we dance in celebration of abortion access.
Check out the flyer below for more information.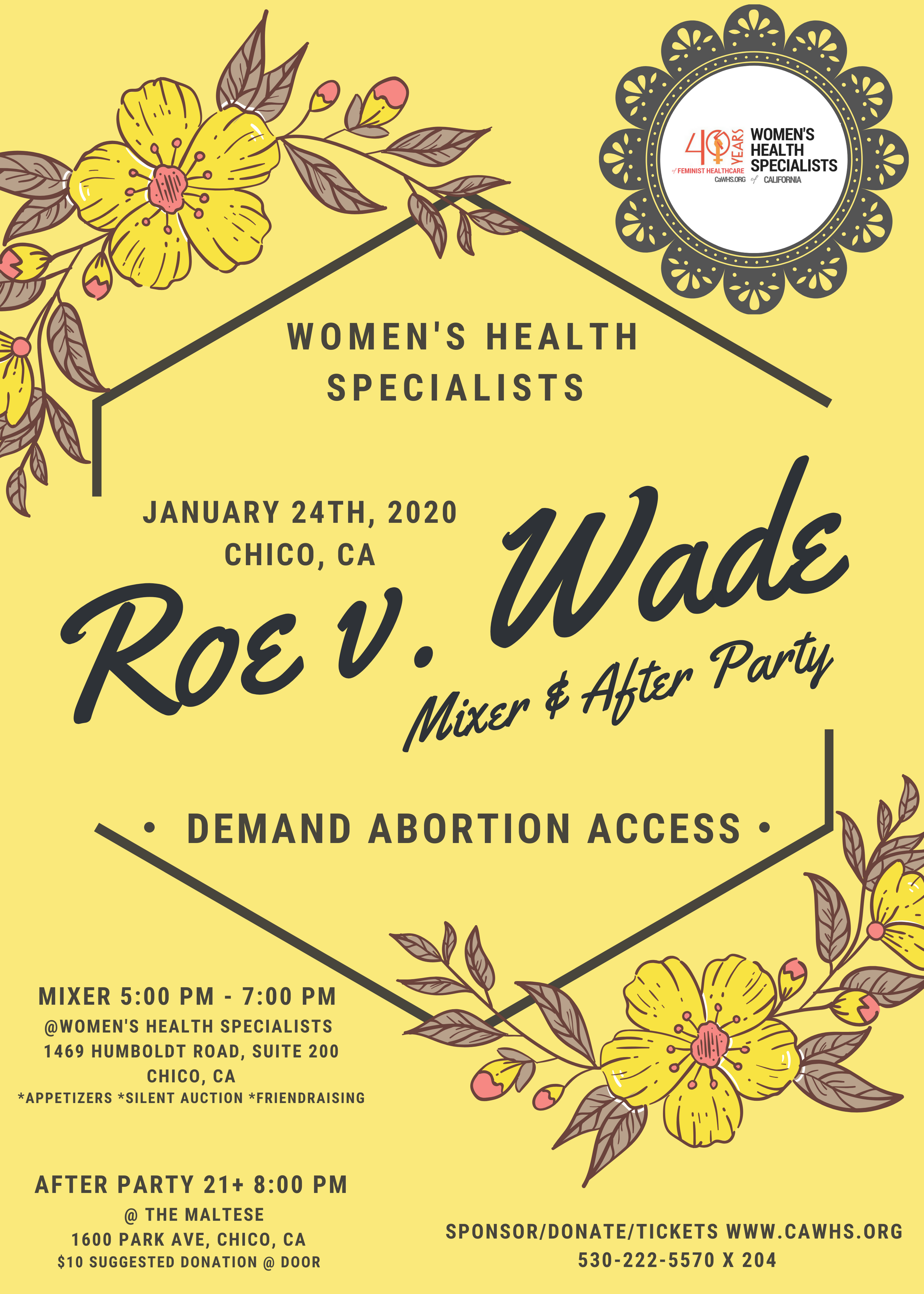 Mixer: Donations welcome at the door.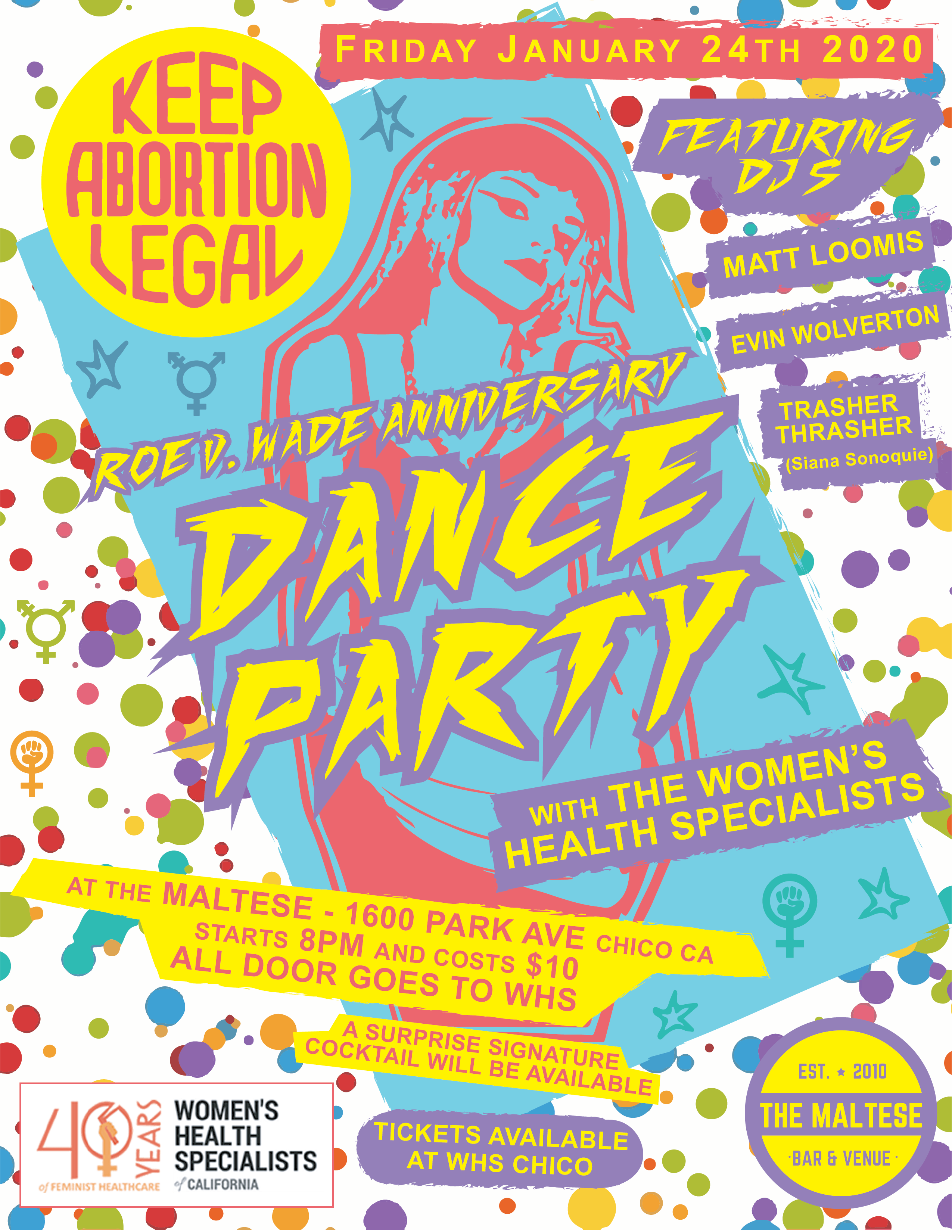 After Party Tickets: $10.00 suggested donation. Tickets available at the door and pre-sale at Chico Women's Health Specialists clinic.
Support Women's Health Specialists by being a sponsor today!
Make a statement to demand abortion access. To sponsor choose a level below and complete the donation form. The project coordinator will be in touch with you to confirm your sponsorship.
Thank you for supporting Women's Health Specialists!
Protect Roe: $150
Click here to see what's included
Listed in event program
1 complimentary After Party ticket
Stop Abortion Bans: $300 
Click here to see what's included
Logo on all event support material
On-site signage at event
Quarter-page ad in event program
2 complimentary After Party tickets
Recognition by the MC onstage during event
My Body My Future $500
Click here to see what's included
Logo on all event support material
Logo on website and Facebook event page
On-site signage at event with sponsor display
Quarter-page ad in event program
4 complimentary After Party tickets
Recognition by the MC onstage during the event
Demand Access: $1,000
Click here to see what's included
Logo on all event support material
Logo on website and Facebook event page (pre- & post-event)
On-site signage at event with prime sponsor display location
Half-page ad in event program
8 complimentary After Party tickets
Recognition by the MC onstage during the event
1 bottle of wine
Reproductive Justice: $2,500
Click here to see what's included
Logo on all event support material
Logo on website and Facebook event page (pre- & post-event)
On-site signage at event with prime sponsor display location
Full-page ad in event program
8 complimentary After Party tickets
Recognition by the MC onstage during the event
2 bottles of wine
WHS mementos for 8