What Is Open Adoption?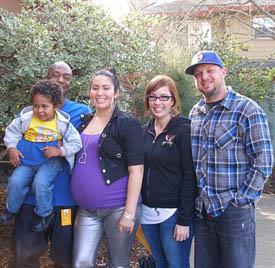 Open adoption simply means that the birth parents have the opportunity to participate fully in their adoption plan.
Birth Parents:
Select the parents they believe to be best for their child
Meet, interview and get to know the adoptive parents;
Share information with the adoptive parents;
Spend time with the baby while in the hospital, (if desired);
Decide whether or not to have ongoing contact with the adoptive family and child;
Negotiate the type of ongoing contact desired, such as letters, pictures or visits.
We offer guidance and support in helping adoptive parents and birth parents establish a relationship and determine what kind of contact is best for everyone involved.
Do I Have To Have An Open Adoption?
Not all birth parents feel comfortable having contact with the adoptive parents after they have selected them. Whether or not the birth parents or adoptive parents will have contact after the birth is up to the parties involved.