"We believe that the integrity and trust developed through open communication between birth mother & adoptive families creates a healthy situation for everyone. "
— Adoption Choices
Personal Connection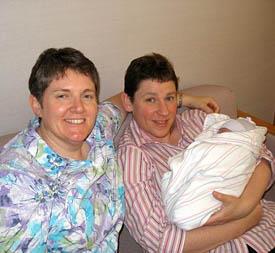 We are a small but successful program that allows our members the benefit of personalized services.
We accept a small pool of families, to eliminate the long waiting period. Most adoptive families wait for about 12 months.
Birthparents can be assured that the family they choose will have been educated on adoption issues, and will have been screened by our Director through personal interviewing and the application process. Because we have met with all of our families we can give the birth parents the reassurance that our families are honest, stable people who we know.
Inclusive Families
We do not discriminate based on age, religion, race, ethnicity, marital status, sexual orientation or financial status. We believe that these areas are not intrinsically linked to being a loving parent. It is our belief that birth parents must make the decision on who is best to raise their child, not us.
Honest Communication
Rather than dictating your adoption relationship, we encourage both birth parents and adoptive parents to share their hopes and fears, honestly and openly.