Hi!  We are Jake and Sherry Rouse.  We are grateful that you are taking the time to learn a little bit more about us. Jake is an Accounting Manager for a tech company and Sherry works in public education as an Intervention Specialist. We live in Alameda, a small, diverse community in the East Bay with our silly little dog, Topper.
Jake describes Sherry as selfless, kind-hearted and fun.  Sherry describes Jake as goofy, curious, hardworking and passionate about life.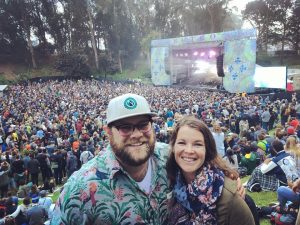 We love being outdoors- camping, hiking, kayaking, playing softball with friends or just relaxing in the sunshine.  We also really enjoy spending time with our families, seeing live music, watching sports and traveling.  We love sharing our passions with our friends and family and we can't wait to share our passions with our future family.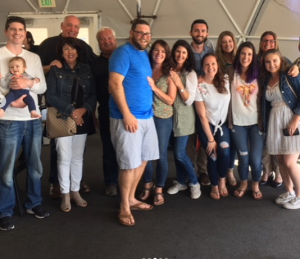 Sherry and Jake are both very close with their families.  Sherry's family is a lively, fun bunch.  Her family includes her parents and her three siblings.  Her family has grown exponentially over the last few years, adding spouses and babies to the mix!  Adopted at birth, Jake feels fortunate to have grown up in a loving home with his parents and his two older sisters.  Jake is very close with his extended family and his nieces and nephews.  We are both so grateful that most of our family lives in the Bay Area and we are able to see them often!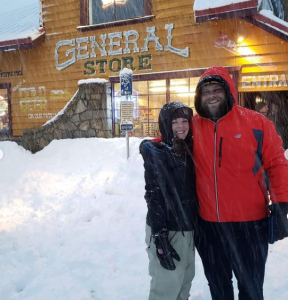 Adoption is a massive part of our lives already and is a route to building a family that we both take very seriously and with gratitude.  Jake was adopted at birth and has reflected deeply on his experiences as an adoptee.  We also are very lucky to have a community of friends and family who are familiar with the adoption process either as adoptees themselves or as adoptive parents.  We don't take this process lightly and we really are honored to be a part of Adoption Choices.