Past Events Include Film Screenings of the Following Films About Adoption.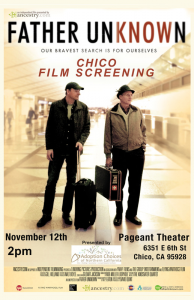 Saturday, Nov 12th at 2:00PM, for one showing only,  come to the Pageant Theatre to watch a great adoption related documentary, meet the director and participate in a post movie, audience discussion!
Father Unknown, an independent film presented by Ancestry.com., starts as a son pushes to know more about his Dad's mysterious past. Watch as the story turns into an incredible journey as they travel to a Swiss castle to search for unanswered questions about their family's history. Many surprises are found but the most beautiful is an incredible connection with each other. Father Unknown is a touching, up close and personal portrayal of the difficulties and rewards of digging up the past.
We strongly recommend buying tickets in advance, $9.00 each – there is limited seating and this event may sell out!
A documentary about a trans-racial adoptee who searches for her birth mother and father and the rest of the family who didn't know she existed. A story about identity, the complexities of trans-racial adoption, and most importantly, CLOSURE.
In honor of National Adoption Month, Adoption Choices brought the adoption documentary, Closure, to The Pageant Theatre in Chico, CA for a special one-night-only screening.
Friday, November 22, 2013
5:30pm - 7:00pm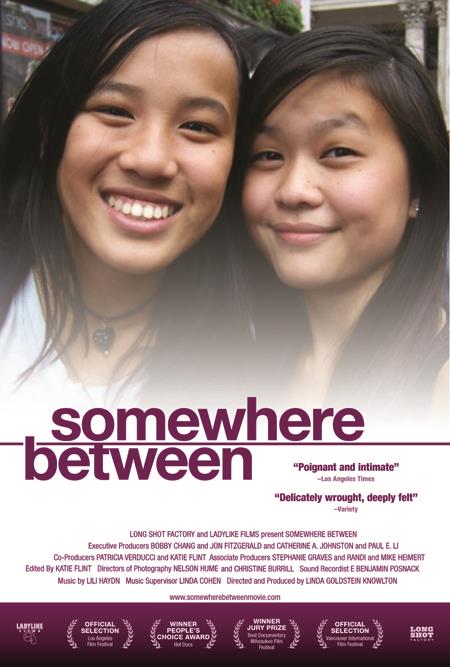 Director, Linda Goldstein Knowlton, an adoptive mom, chronicles four teenage adoptees' journeys, as they grapple with issues of belonging, race and gender. The film is centered around the exploration of family, belonging and self identity so everyone, not just those touched by adoption, will be able to take something from this film.
November 30, 2012, Adoption Choices brought the 1st Northern California viewing of the newly released documentary Somewhere Between to the Pageant Theatre in Chico, CA
Click here for more information about Somewhere Between.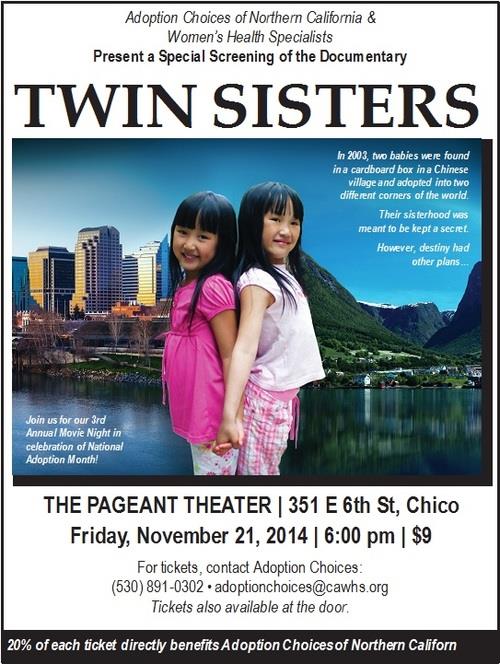 In 2003, two babies were found in a cardboard box in a Chinese village, and adopted into two different corners of the world. Their sisterhood was meant to be kept a secret. However, destiny had other plans.
In honor of National Adoption Month, Adoption Choices brought Twin Sisters to the Pageant Theater in Chico.
Friday, November 21st, 2014 6pm